Residential Air Conditioning, Heating & HVAC Services
We lead the way in AC and heating services in Lewisville & Dallas-Ft.Worth, TX. Homeowner comfort and satisfaction is our #1 priority.
Contact Us 24/7
Homeowner comfort is the ultimate standard for HVAC products and services.
Our goal as an HVAC contractor is to make sure you never have to think about home comfort. Rather, you can go about your day with bliss because your system is working like a dream. If you live in the greater Dallas metropolitan area, Advent Air Conditioning is your local, honest HVAC specialist that will handle all of your AC and heating services with pride.
Continue reading below to learn a little more about our residential HVAC services, or give us a call any time of the day at (469) 240-5456.
Schedule a Service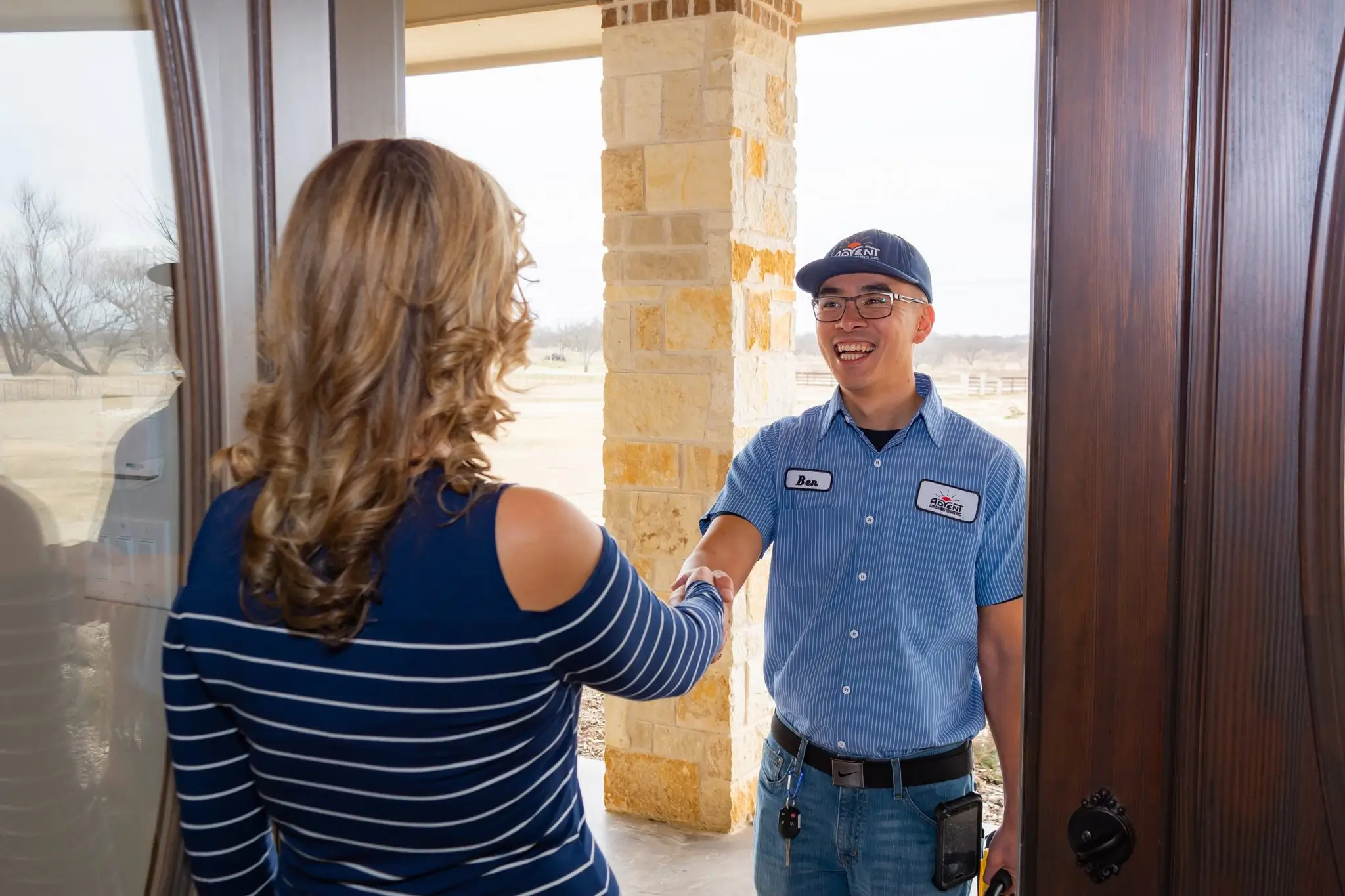 Residential AC and Heating Services
HVAC systems are put through a lot in North Texas. Having been in business since 1981, we've seen it all. We also do our part to stay on top of the industry with a fierce dedication to growth and education. This gives us the ability to provide high-quality servicing for all of your heating and cooling needs.
Regardless of whether or not we installed your system, what brand it is, or the size of your home, we're always confident in our ability to come in and provide an honest quote followed by an honest job. Our dedication to our founding principles – Go Beyond, Curiosity, Sense of Urgency and Honesty – is part of what makes us a nationally recognized HVAC company.
We never stop striving for excellence. Instead, we roll up our sleeves and get to work on providing exceptional heating and cooling maintenance, repair, and installations for our residential clients.
Schedule Your Free In Home Estimate
Preventative Maintenance Plans
As advanced as modern HVAC equipment is, any piece of machinery requires regular maintenance to keep it in top working order. Without regular inspections and cleanings, small things such as dust can really add up in big ways. Without a dedicated maintenance routine, you miss out on 3 key benefits:
EXTENDED SYSTEM PERFORMANCE
HVAC systems are certainly susceptible to wear and tear. As a fairly large purchase, it's always in a homeowner's best interest to protect this investment at all costs. A routine maintenance plan does exactly that. It will prevent minor mishaps from becoming system failures and prolong your system's lifespan.
IMPROVED EFFICIENCY
Just like us, if your HVAC system isn't at its best, it won't perform at its best. Whether there is an obstruction that's forcing your system to overwork, or your refrigerant is leaking, if you're system isn't at 100% you're not getting the benefit of its full potential in terms of energy efficiency. This will lead to increasingly higher energy bills and inevitably a shorter lifespan.
PEACE OF MIND
There's nothing like having a well-maintained HVAC system that you never have to think about. By having routine maintenance scheduled on an annual or bi-annual basis, you can achieve the ultimate peace of mind that your system is performing at its best.
Indoor Air Quality
Poor indoor air quality is often something that most homeowners don't think twice about. However, it has the potential to greatly reduce the comfort of your home while also impacting your family's health. In fact, indoor air is actually more polluted than outdoor air. By focusing on eliminating airborne contaminants, allergens, and debris, you can potentially reduce side effects of poor indoor air quality including:
Eye irritation
Runny nose
Sore throat
Fatigue
Dizziness
Longer-term heart and respiratory conditions
These side effects are enhanced for those with respiratory conditions such as asthma. You can combat poor indoor air quality (IAQ) with certain Carrier® products that work to eliminate allergens, bacteria, and viruses. Air cleaners, UV lamps, carbon monoxide alarms, and ventilators are products we carry that can drastically improve your IAQ.
Learn More About Indoor Air Quality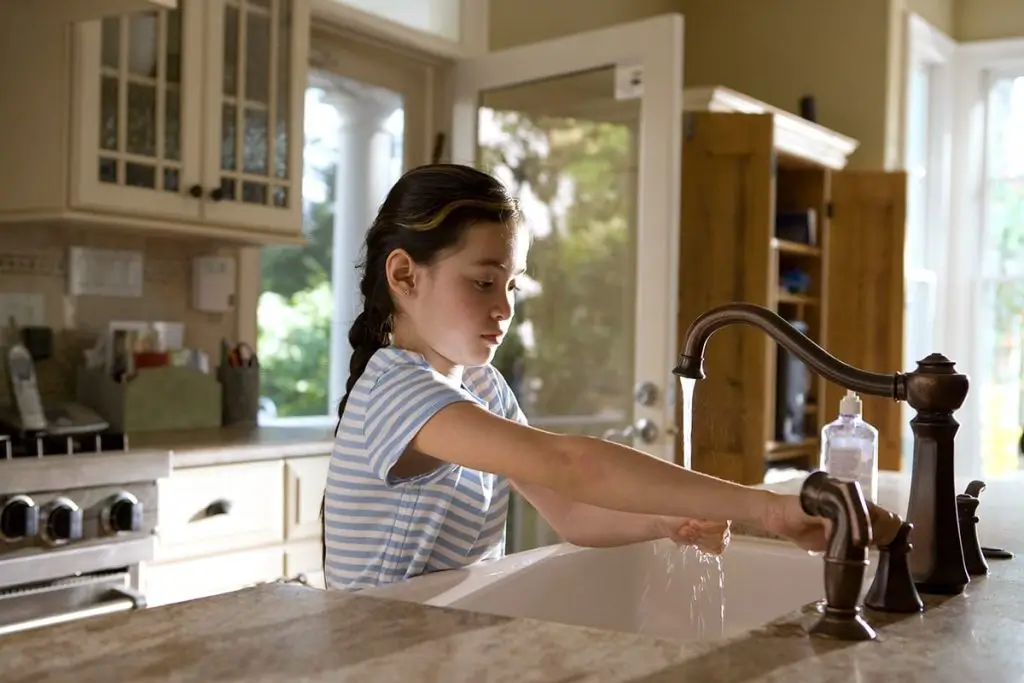 Informative Consultations
Too often, the standard HVAC contractor experience for homeowners involves an "expert" coming into your house, milling about for a while, and leaving you with a bill. If there's any communication, it's often purposefully vague and misleading.
This is the opposite of what we give our residential customers. We allow for extra time upfront to ensure our customers are well informed on the importance of what we are doing and how exactly it benefits their home comfort and energy efficiency.
Our technicians actually give a digital presentation to the homeowner of their unique system components. This ensures that the homeowner understands their HVAC system and allows for any questions to be addressed in every detail of the job. Most importantly, our one-on-one presentation provides our customers with the confidence they deserve when making their purchase.
Financing Your Purchase
Our neighbors in Lewisville and surrounding cities should never have to choose between financial stability and home comfort. That's why we are proud to offer two great financing options with approved credit to our customers, both with special interest rates available to us as a premier Carrier dealer. We work only with reputable financial institutions to guarantee the safety of our customer's information, as well as the quality of the financing products that we offer.
Financing IS attainable and can make upgrading your home's heating and cooling equipment manageable. Give us a call at (469) 240-5456 to discuss your financing options or to have one of our highly trained comfort consultants address any further questions you might have. We're always around 24/7 to serve you.
"People forget how quickly you completed a job, but they will always remember how well you did it."
Mike Douglas, President, Advent Air Conditioning, Inc.